Get Quality out of School Hours Care at Our Centre in Baulkham Hills
We welcome you to Matthew Pearce Out of School Hours Care in Baulkham Hills, where creative fun happens every day! The staff and committee hope you and your child's time with us is happy, beneficial and enjoyable.To the families whose children have attended our out of school hours care centre previously, welcome back. We hope your experience here is a wonderful one.For families who are new to the centre, it is nice to meet you and thank you for choosing Matthew Pearce Out of School Hours Care. We look forward to getting to know you better and making sure your child's experience at our centre becomes a happy, memorable part of their lives.
Our OOSH centre was originally established in the Matthew Pearce Public School staffroom in 1988. It was then moved to an empty classroom in 1989. Due to a rapid increase in student numbers at the school, the after school care group vacated the classroom in 1995 and began to meet in the year 4 wet area/corridor. A portable building was purchased with the help of the local member Wayne Merton from Our Lady Of Lourdes, Seven Hills. We certainly have come a long way since then, now offering a full range of OOSH services and catering for up to 135 children per session for the students of Matthew Pearce Public School.
Matthew Pearce Out of School Hours Care is a parent and staff run child focused organisation.
We provide out of school hours care in a safe and well maintained environment

We provide a broad range of activities that are designed to assist an average child to reach their full potential in their middle childhood years

We provide child supervision by experienced, qualified and caring staff

We recognise and value cultural diversity within our Australian community and treat every child equally irrespective of their gender, age or social background

We actively seek support in activities of the centre
"We will provide a first class child care service for everyone"
MPOOSH Care Committee COMMITTEE MEMBERS 2023/2024
President: Jacob Jackson
Vice President: Sumita Bhatnagar
Public Officer: Dominic Kim
Treasurer: Bhavna Kaur
Secretary: Lawrence Ong
Member: Amarasingha Amarasingha
Member: Sudantha Athauda
Member: Nandana Brahmaiah
Member: Jean Hsu
Member: Shashanka Das
Member: Navaneeth Kethireddy
Member: Ram Prakasan
Member: Selina Wang

Committee Meetings – Current Schedule
Meetings are normally held on the 3rd Monday of every month between 7:00pm to 8:30pm (except during school holidays). The last MPOOSH Annual General Meeting (AGM) was held on Monday 28th Mar 2023.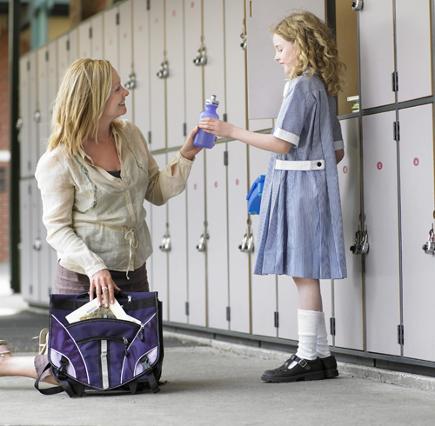 Enrich your child's middle years with the best in out of school hours care. Call us today!